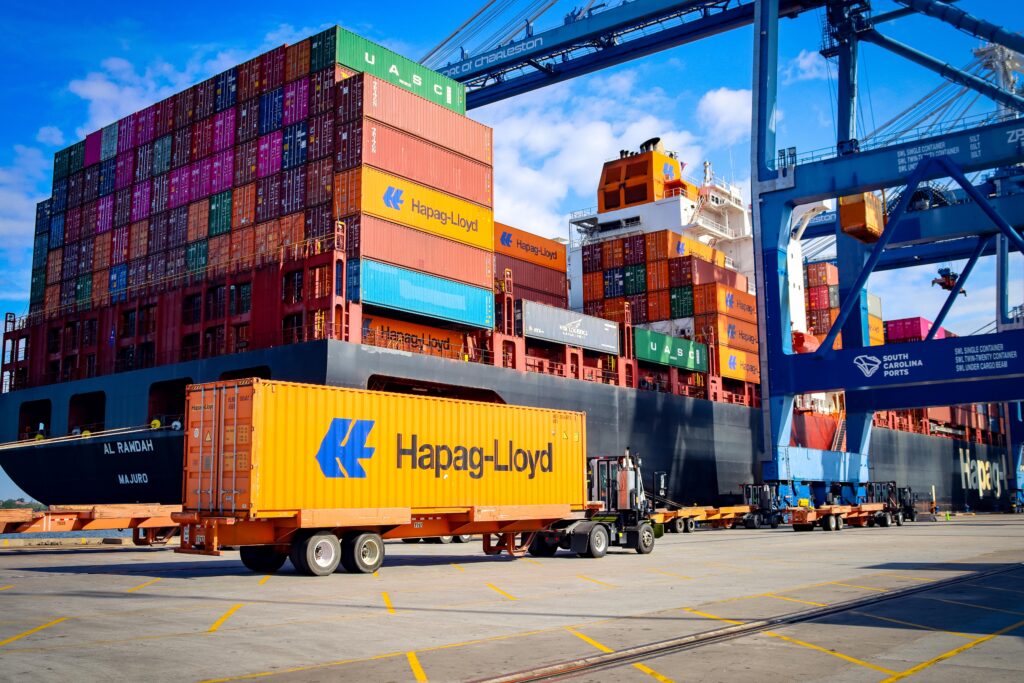 CHARLESTON, SC — MAY 11, 2021 — South Carolina Ports had a record April for cargo handled at the Port of Charleston, following an all-time cargo record achieved in March.
SC Ports reported its strongest April ever for containers, moving 225,137 twenty-foot equivalent units (TEUs) across Wando Welch Terminal, North Charleston Terminal and Hugh K. Leatherman Terminal. This is a 27.8% increase from a year ago, a great sign of continued recovery.
SC Ports handled around 2.09 million TEUs thus far in fiscal year 2021, from July 1 through April 30, up 4.4% from the year prior.
SC Ports handled 125,959 pier containers — which accounts for cargo boxes of any size — in April, up 24.9% year-over-year. SC Ports has handled 1.16 million pier containers thus far in fiscal year 2021, up 2.78%.
SC Ports saw strength across multiple business segments last month, including with containers, vehicles and inland ports, reflecting the Southeast's booming consumer population and strong business sectors.
Loaded imports were up nearly 27% in April. The U.S. continues to see a surge of imports, particularly home goods, furniture, exercise equipment, and refrigerated foods and produce.
Loaded exports were up nearly 30% in April, buoyed by the strong manufacturing and automotive sector in South Carolina and beyond.
"Companies needing to quickly import and export goods benefit from the available capacity at SC Ports," SC Ports CEO Jim Newsome said. "We have invested significantly in our infrastructure, including enhancing Wando Welch Terminal and opening Leatherman Terminal, to ensure Charleston can handle the biggest ships and growing cargo volumes coming to the East Coast."
Vehicles were up an impressive 143.1% from last April, when many automotive manufacturers were impacted by the pandemic. SC Ports saw 21,966 vehicles roll across the docks at Columbus Street Terminal last month. SC Ports has handled 209,598 vehicles fiscal-year-to-date, up 14.5%.
SC Ports' two rail-served inland ports consistently perform well, with Inland Port Greer and Inland Port Dillon reporting a combined 16,244 rail moves in April, up 62.5% year-over-year. Fiscal-year-to-date, the inland ports reported 163,270 rail moves, up 10.1%.
Inland Port Greer extends the Port of Charleston's reach into the Upstate of South Carolina via Norfolk Southern rail, while Inland Port Dillon extends the Port of Charleston's reach into the Pee Dee region of South Carolina via CSX rail. Both inland ports enable goods to swiftly move to and from the Port of Charleston via rail; short-haul trucking moves goods between the inland ports and companies located further inland throughout the Southeast and Midwest.
Inland Port Greer handled 13,719 rail moves in April, up 85.2% from the year prior. This strong month follows its busiest month ever in March. SC Ports is also expanding Inland Port Greer to increase cargo and rail capacity for customers. Meanwhile, Inland Port Dillon reported 2,525 rail moves in April, down 2.4% from last year.
"Our entire maritime and motor carrier community kept freight moving during the past year. We owe them much gratitude for keeping our shelves stocked and businesses running during the pandemic," Newsome said. "As the global supply chain continues to feel strained, it is evident that SC Ports invested in the right infrastructure at the right time. We have the capacity, big-ship capabilities and deep harbor today to handle cargo influxes."
About South Carolina Ports Authority
South Carolina Ports Authority, established by the state's General Assembly in 1942, owns and operates public seaport and intermodal facilities in Charleston, Dillon, Georgetown and Greer. As an economic development engine for the state, Port operations facilitate 225,000 statewide jobs and generate nearly $63.4 billion in annual economic activity. SC Ports is soon to be home to the deepest harbor on the U.S. East Coast at 52 feet. SC Ports is an industry leader in delivering speed-to-market, seamless processes and flexibility to ensure reliable operations, big ship handling, efficient market reach and environmental responsibility. Please visit www.scspa.com to learn more about SC Ports.