Leadership Team
SC Ports has a diverse and experienced leadership team that oversees the fulfilling of its mission to promote, develop and facilitate waterborne commerce by delivering cost competitive facilities and services, collaborating with customers and stakeholders, and sustaining financial self-sufficiency.
Barbara Melvin became president and CEO of South Carolina Ports on July 1, 2022. Melvin is the sixth leader in the history of the port and the first woman to lead a top 10 U.S. operating container port.
Melvin previously served as SC Ports' Chief Operating Officer since 2018. As COO, Melvin oversaw terminal operations, carrier sales, information technology and support
services, crane and equipment maintenance, engineering, environmental, Port Police, procurement, the logistics solution center and cruise operations.
During her more than 20 years with SC Ports, Melvin has held several senior leadership positions, including senior vice president of operations and terminals; senior vice president of external affairs; and vice president of government relations. In addition to overseeing numerous infrastructure projects, Melvin served as the lead staff person on the Charleston Harbor Deepening Project, which is on track to being the deepest harbor on the East Coast at 52 feet this year.
Before joining SC Ports in 1998, Melvin served as director of Government Relations for the Charleston Metro Chamber of Commerce and as a policy analyst for the Georgia Governor's Office of Planning and Budget.
Ms. Melvin is a Riley Institute Diversity Leadership graduate, a member of the South Carolina Advisory Council of the United States Global Leadership Coalition, the Ports Caucus Advisory Board for the United States Congress, The Citadel Baker School of Business Advisory Board, Board Chair of the American Heart Association Charleston Board (2020-2021), a member of the Trident United Way Board of Directors, a Liberty Fellow, a member of the Board of Trustees for the South Carolina Governor's School of Science and Math and a Board Member of the Intermodal Association of North America. She is a former Community Advisor for the Junior League, a former member of the Business Advocacy Committee of the Charleston Metro Chamber of Commerce, a past Chair of the South Carolina Chamber of Commerce, a former member of the board of Charleston Wine+Food Festival, a former member of the board for Communities in Schools and the South Carolina Maritime Foundation.
Ms. Melvin has received many prestigious awards and honors, including:
2023 Rainmaker by DC Velocity
2023 Outstanding Women in Supply Chain Award from supply chain management students at The University of Tennessee, Knoxville
2023  SC Women in Leadership Leading Woman Award
2022 WTS South Carolina Transportation Trailblazer
2022 Women Impacting Supply Chain Excellence (WISE) Legend from the University of Arkansas
2022 Women of Courage Award from the College of Charleston School of Business
2021 South Carolina Manufacturers Alliance (SCMA) Woman of the Year
2018 ILA Woman of the Year
2017 Center for Women's Most Influential Women Wrecking Ball Award
2014 Charleston Women in International Trade (CWIT) Woman of the Year
2014 Propeller Club of Charleston and Southeast Region Maritime Person of the Year
2014 National Transportation Week Leader of the Year
2014 Columbia South Carolina's Top Women of Influence Award
Ms. Melvin holds a bachelor's degree in political science from Georgia Southern University with a minor in international relations and a Masters in Business Administration in Global Supply Chain from the University of Tennessee Haslam School of Business.
Byron Miller leads all sales, marketing and business development efforts at SC Ports, growing and diversifying South Carolina's cargo base.
Byron joined SC Ports in 1993 and worked in many leadership positions across the organization.  Since he joined the commercial group in 2012, the Port of Charleston earned the title of the nation's fastest growing top 10 seaport.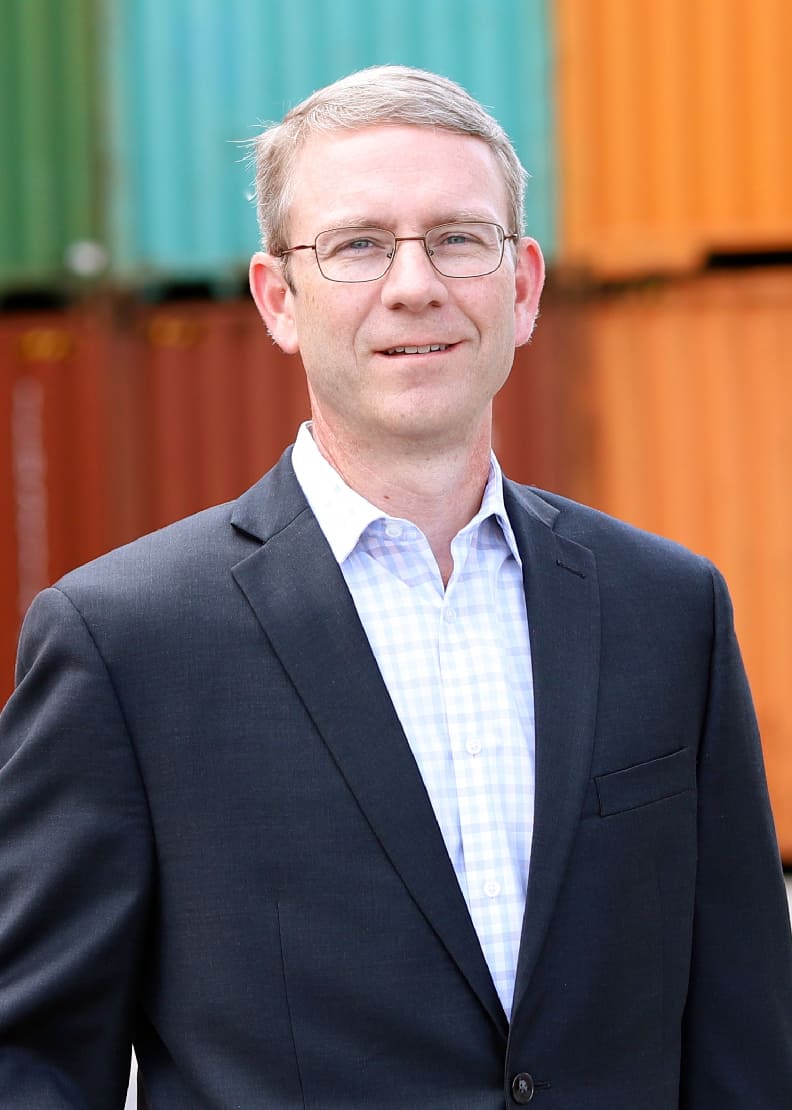 Byron held several roles including director of sales where he worked collaboratively with many of SC Ports' largest customers in the automotive, manufacturing and distribution sectors and helped to develop solutions for their end-to-end supply chain objectives.
A South Carolina native, Byron has been active with various professional associations and community organizations and was previously named the Charleston region's "Transportation Leader of the Year" and the Propeller Club Member of the Year.
He earned bachelor's degrees in business and French from The College of Charleston, with a concentration in global logistics.
As Chief Financial Officer & VP, Administration, Mr. Padgett is responsible for the financial, risk management, and real estate activities of SC Ports. Mr. Padgett joined SC Ports in June 2016 as Controller.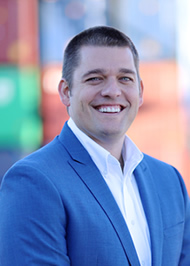 Mr. Padgett is a Certified Public Accountant with ten years of experience auditing, managing finance and accounting operations, and developing short and long-term financial plans, budgets, and forecasts. He also has experience in the daily operations of insurance, investment, and real estate development.
Mr. Padgett began his career in public accounting in Charleston with Johnson Lambert, a niche focused CPA firm specializing in insurance. He spent over five years in the audit and assurance practice serving commercial and captive insurance companies. Prior to joining the Authority, Phil served as Controller for Kane (USA), Inc., an insurance management company that was purchased by a subsidiary of Arthur J. Gallagher & Co. around the time of his departure.
He is a member of the South Carolina Association of CPAs and the American Institute of Certified Public Accountants. He graduated from Francis Marion University with a Bachelor of Business Administration in Finance and has a Master of Science in Accountancy from the College of Charleston.
As Vice President of Human Resources, Mrs. Battle is responsible for talent acquisition, compensation, benefits, labor, employee relations, and leadership training and development programs. She leads a team of talented HR staff who help to support the Port's strategic priorities through caring for our team and the community we work with.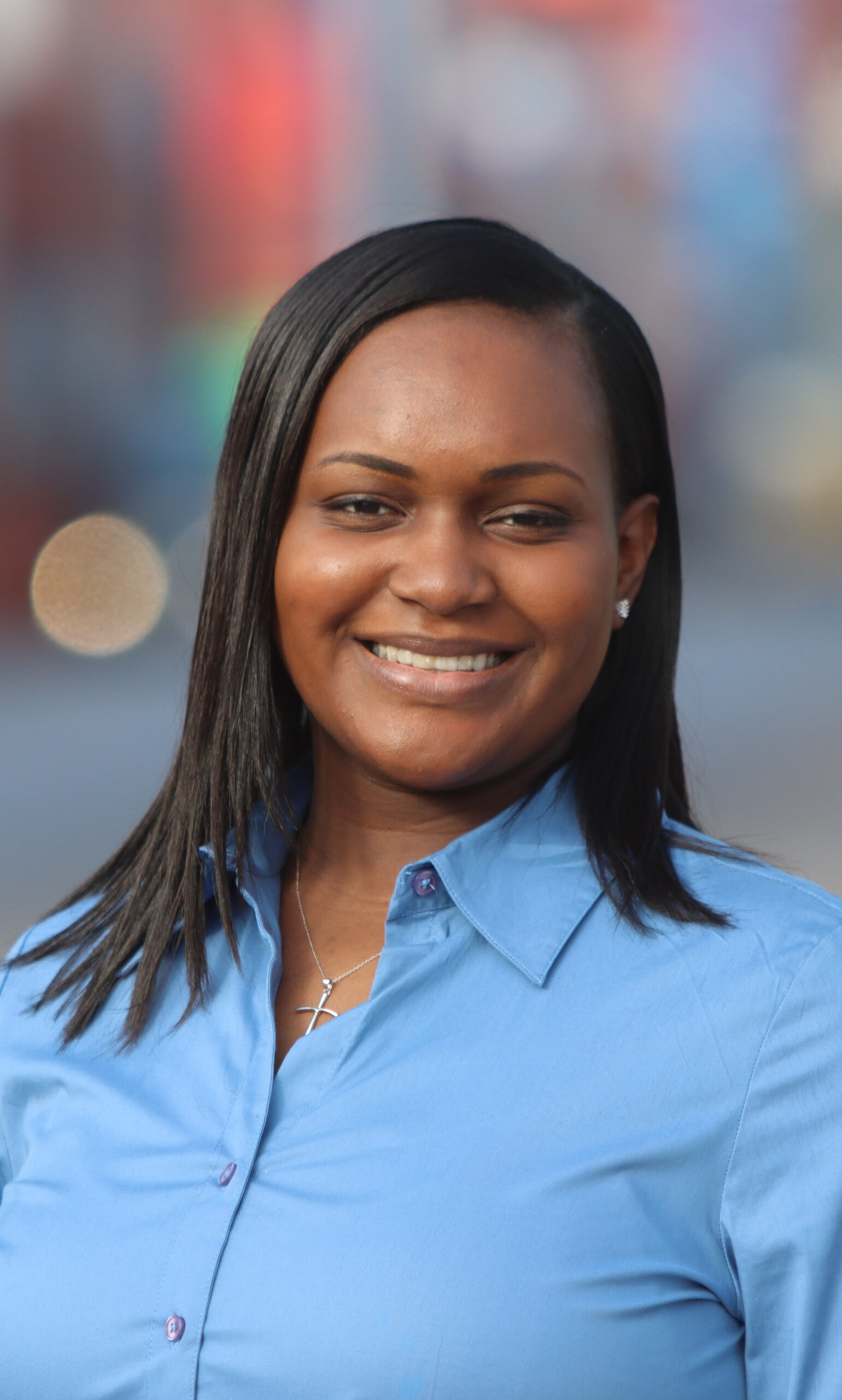 Sadie joined SC Ports in 2020, quickly proving herself as a natural leader. With over 9 years of various leadership experience, Sadie has continued to use lessons learned, good and bad, to advance her skillset and provide the best service possible to Port customers, both internal and external.
Sadie is a Spring 2022 graduate of the Charleston Metro Chamber of Commerce's Leadership Discovery program and is a member of the Society of Human Resources Management (SHRM) – both at the national level and our local chapter, Palmetto SHRM. In 2019, she earned the designation of SHRM-Certified Professional.
Mrs. Battle received a Bachelor of Arts in Communications from Charleston Southern University and a Master of Human Resources Management from Webster University.
As Vice President, Terminal Operations, Mr. Britt is responsible for the efficient operation and management of all SC Ports container terminals, as well as ro-ro, breakbulk, and cruise facilities.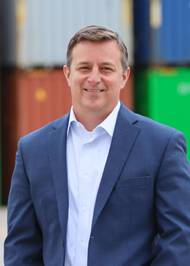 Mr. Britt joined SC Ports in 2011 as an Operations Analyst and has held various positions in port operations, including General Manager of Berthing, Director of Container Operations, and Senior Director of Terminal Operations.
Prior to joining SC Ports, Mr. Britt worked in supervisory and management positions with APM Terminals and Maersk Line.
Mr. Britt earned a Bachelor of Arts Degree in Sociology from Wofford College.
As Vice President, Intermodal, Chassis and Operations Projects, Mr. Kemp is responsible for the intermodal rail functions (Inland Port Greer, Inland Port Dillon and the SC Ports RapidRail program), development of the SC Ports SMART Pool™, as well as the new Navy Base Intermodal Facility.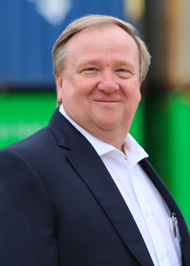 Mr. Kemp joined SC Ports in 1990 as an Engineering Project Manager working on the final phase of the Wando Welch Terminal expansion. He has held various positions in Operations including Terminal Manager of the North Charleston facility, Manager of Operations Processes, General Manager of Operations, Director of Terminal Operations, and Senior Director of Terminal Strategy, Facility Operations and Maintenance.
Mr. Kemp earned a Bachelor of Science Degree in Engineering from the University of South Carolina and is a registered Professional Engineer in the state of South Carolina.
Mr. Lagarenne joined SC Ports in August 2018 as the Director of Engineering & Permitting and is currently Vice President, Engineering & Facilities. Mr. Lagarenne is responsible for the execution and permitting of all capital engineering and large crane procurement projects from conception to completion, and maintenance, repair, and care of the Ports' terminal facilities.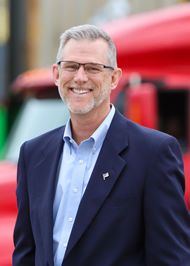 Prior to joining SC Ports, Mr. Lagarenne worked in the consulting engineering industry for 36 years with a diverse portfolio of project engineering and project management assignments ranging from infrastructure design, permitting and construction, to new vertical construction and major equipment procurement for major utility companies, local and state agencies. His experience also included assignments on several major projects at SC Ports, including the expansion of the Wando Welch Terminal in the early 1990s, and serving as the Owner's Engineering Representative for the new SC Ports Authority's Main Office Building, just prior to joining SC Ports.
Mr. Lagarenne graduated from Clemson University with a Bachelor of Science and a Master of Science in Civil Engineering, and is a licensed Professional Engineer in five states, including South Carolina. He is a Member of the American Society of Civil Engineers and a Life Member of the Water Environmental Association of South Carolina where he served as President in 2010-2011 and was admitted to the WEASC's Chapter of the 5S Society. In addition, he was a member of the American Water Works Association, serving in several committee chairmanship rolls, and the Water Environment Federation where he served as the South Carolina Delegate for three years, and received the WEF Arthur Sidney Bedell Award (2010).
As Vice President, Information Technology, Mr. Rauch is responsible for commercial terminal, gate, and other operations systems, systems integration & development, ERP, help desk, network/infrastructure, planning and other technology initiatives.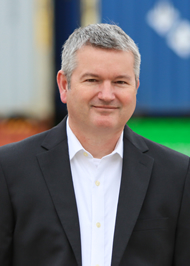 Mr. Rauch joined SC Ports in 1998 as a software engineer as part of the team that developed the YMS terminal operating system. During his 20+ years with SC Ports, Mr. Rauch has served in several supervisory and management roles, including Manager of Software Development and Senior Director of Information Technology.
Mr. Rauch graduated from the College of Charleston with a Bachelor of Science Degree in Computer Science.
Chief Simon joined SC Ports in September 2002 as a patrol officer and was promoted to Chief of Police in June 2017.
In this role, Chief Simon manages the SC Ports police department, which is comprised of civilian security officers, a dispatch center, and certified police officers.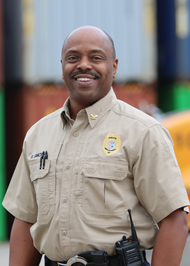 Chief Simon began his law enforcement career with the Charleston City Police department as a dispatcher in 1994 prior to graduating from the Criminal Justice Academy in November 1994. During his career at the Charleston City Police department, he worked several different teams including the Detective division. He continued his career with the Dorchester County Sheriff's Office where he worked as a night shift supervisor for the County. Chief Simon has received commendations for Alertness, Adaptability, Officer of the Month, and Officer of the Year.
Chief Simon attended Trident Technical College where he graduated out of the Aircraft Maintenance Technology and Automotive Technology programs.
Mr. Stresemann joined SC Ports in 1998 as Manager, Heavy Lift Maintenance. In his current role as Vice President, Equipment Maintenance, Mr. Stresemann is responsible for the maintenance and repair activities of SC Ports' equipment.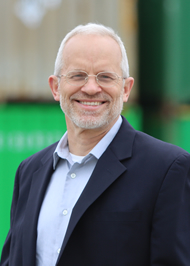 Mr. Stresemann graduated from the United States Naval Academy with a Bachelor of Science Degree in Mechanical Engineering. Prior to joining the Authority, he served for five years aboard submarines in the U.S. Navy, followed by twelve years in operations and maintenance in the manufacturing sector.
As Vice President of Statewide Stakeholders and Local Government Engagement, Ms. Yarborough leads SC Ports' local government relations efforts, oversees the Port Ambassadors business leadership program, manages relationships with SC Ports' community partners, and represents the Port on multiple boards.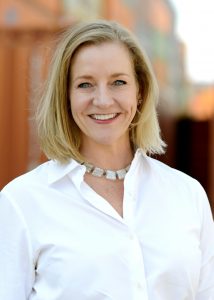 Ms. Yarborough joined SC Ports in August 2017, overseeing government, public and community relations.
Ms. Yarborough has more than 20 years of experience in the government relations field, lobbying and managing lobbyists on both the state and multi-state levels. Prior to joining SC Ports, she directed government affairs efforts in the Southeast region on behalf of Check Into Cash Inc. She was a partner with The Yarborough Group from 2005 until 2011. From 1998 until 2005, she served as Director of Government Relations for Roper St. Francis Healthcare, where she managed legislative and regulatory communications for the healthcare system.
Ms. Yarborough currently serves on the South Carolina Automotive Council Board, the SC International Trade Conference Board, the Propeller Club Board, the South Carolina Logistics Council, the City of Charleston 3 x 3 Advisory Committee, Charleston Metro Chamber of Commerce Board and Executive Committee, and the MUSC Storm Eye Institute Advisory Board. She is also a Riley Institute Diversity Leadership graduate.
Ms. Yarborough holds a bachelor's degree in Human Ecology from the University of Tennessee.