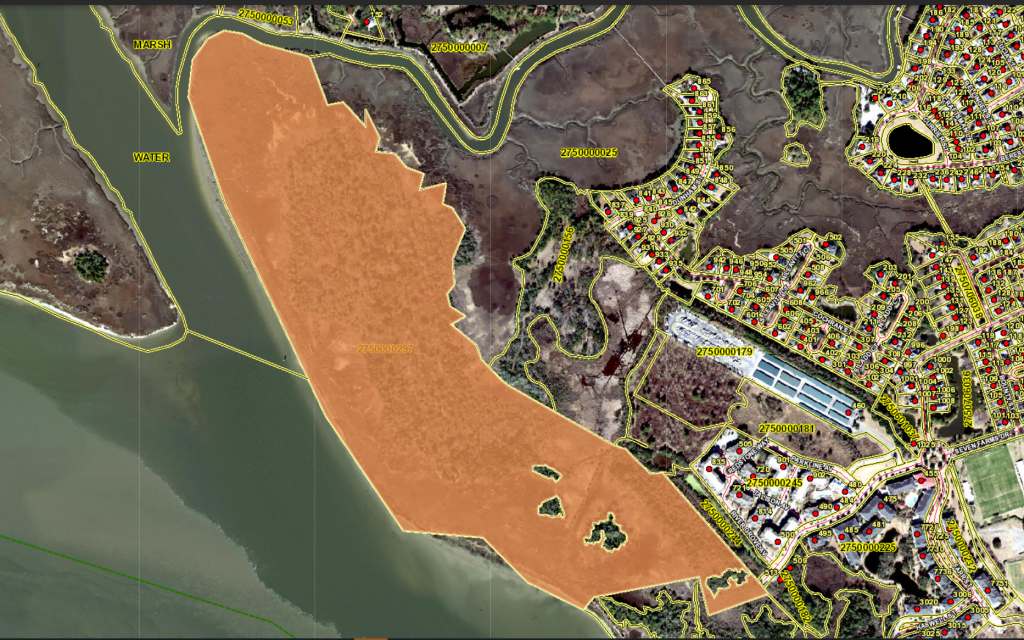 CHARLESTON, SC — JAN. 23, 2020 — SC Ports Authority is selling an approximate 106-acre property on Daniel Island.
The land, identified as the North Island Tract, is situated between Seven Farms Drive and the Cooper River. It sits within Berkeley County and the city of Charleston.
SC Ports Authority has worked in recent years to sell real estate that does not support or house port operations. The proceeds of the land sale will support S.C. Ports' infrastructure projects and operational needs.
SCPA intends to award the highest responsive and responsible offer that it deems to be most advantageous to SCPA. Offers will be accepted until 5 p.m. on Friday, Feb. 28. The buyer of the property will determine the use of the property.
Property information and details on submitting offers can be found here.
Offer documents should be sent to S.C. Ports Authority, 200 Ports Authority Drive, Mount Pleasant, SC 29464, Attn: Phillip Padgett. Questions can be submitted using the FAQ section of the website.
About South Carolina Ports Authority
South Carolina Ports Authority (SCPA), established by the state's General Assembly in 1942, owns and operates public seaport and intermodal facilities in Charleston, Dillon, Georgetown and Greer. As an economic development engine for the state, Port operations facilitate 225,000 statewide jobs and generate nearly $63.4 billion annual economic activity. SCPA is soon to be home to the deepest harbor on the U.S. East Coast at 52 feet, and the Port is an industry leader in delivering speed-to-market, seamless processes and flexibility to ensure reliable operations, big ship handling, efficient market reach and environmental responsibility. For more information on SCPA, please visit www.scspa.com.