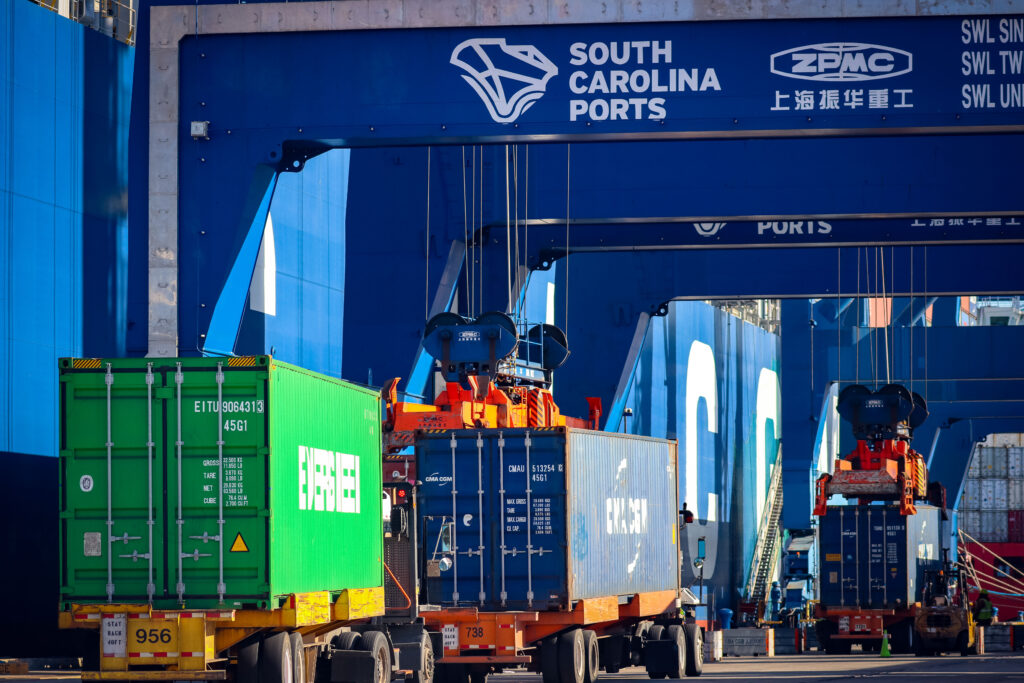 CHARLESTON, SC — JUNE 15, 2021 — South Carolina Ports is thrilled to support E. & J. Gallo Winery's global supply chain as the wine company establishes operations in Chester County, S.C.
E. & J. Gallo Winery (Gallo), a global wine and spirits company, along with Governor Henry McMaster and the S.C. Department of Commerce, announced today plans to build a $423 million production facility and distribution center in Chester County. The company's new operation will create 496 jobs over the next eight years.
"Gallo's investment will transform Chester County and contribute greatly to South Carolina's economic prosperity," Governor Henry McMaster said. "Creating a business environment in which world-class brands can grow and thrive is critical to South Carolina's long-term economic success, especially in our rural communities. We are glad for their partnership and look forward to a long and fruitful relationship."
Gallo's continued growth and success propelled the company to establish an East Coast presence with access to a world-class port to meet global demand for its products. Its new location will serve as a hub for its import and export business.
"This family-owned, California-based company has seen sustainable growth with both wine and spirits," SC Ports President and CEO Jim Newsome said. "Gallo's $423 million investment to open a wine bottling and distribution plant in Chester County relies on the ability to move goods through the Port of Charleston. SC Ports' efficient operations and reliable service meet the needs of this global wine industry leader."
Construction is set to begin soon with the first phase of the project on track to be completed in October 2022.
"We could not be more appreciative of the collaboration and support shown by the state of South Carolina, the South Carolina Department of Commerce, and those in Chester County along with all of the public and private entities who have embraced this project throughout the planning process and have welcomed us to the community," Gallo CEO Ernest J. Gallo said.
About South Carolina Ports Authority
South Carolina Ports Authority, established by the state's General Assembly in 1942, owns and operates public seaport and intermodal facilities in Charleston, Dillon, Georgetown and Greer. As an economic development engine for the state, Port operations facilitate 225,000 statewide jobs and generate nearly $63.4 billion in annual economic activity. SC Ports is soon to be home to the deepest harbor on the U.S. East Coast at 52 feet. SC Ports is an industry leader in delivering speed-to-market, seamless processes and flexibility to ensure reliable operations, big ship handling, efficient market reach and environmental responsibility. Please visit www.scspa.com to learn more about SC Ports.