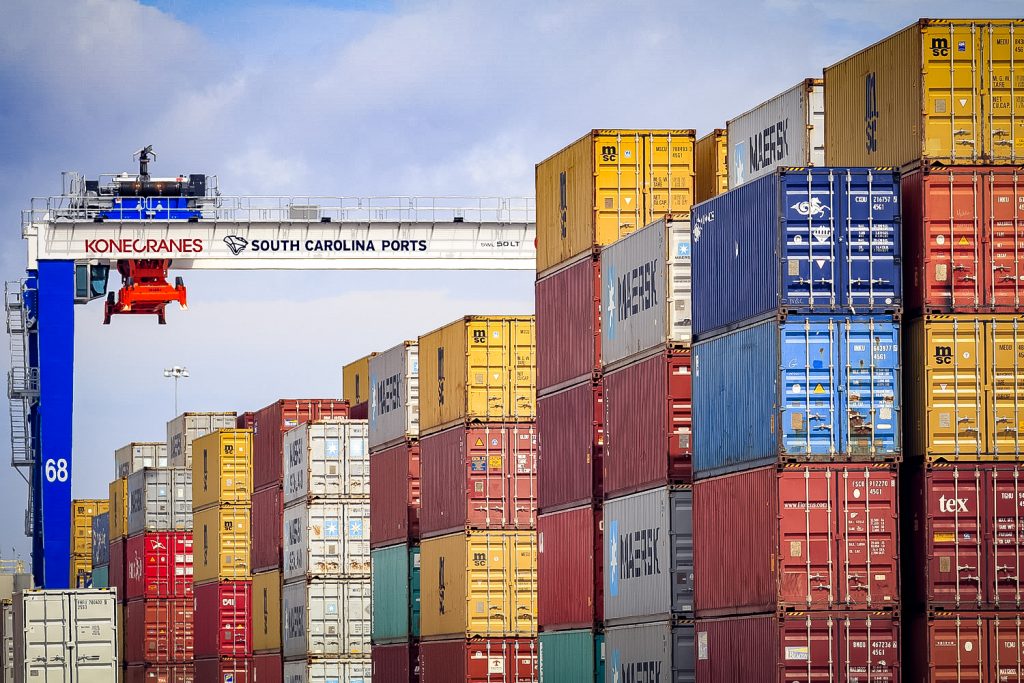 CHARLESTON, SC — DEC. 13, 2019 — South Carolina Ports Authority received international recognition for the Port of Charleston's performance and overall productivity.
The Journal of Commerce ranked the Port of Charleston No. 1 for overall productivity in the midsize ports category for North American ports. Wando Welch Terminal was named No. 1 for overall productivity in the midsize terminals category.
The awards were presented this week during JOC Events' annual Port Performance North America Conference in Newark, N.J.
The JOC uses its global database of berth productivity at port terminals to analyze and compare port operations; the publication defines productivity by the average number of container moves per crane per hour, while a ship is at berth.
The first place rankings highlight S.C. Ports' ability to efficiently move cargo boxes between container ships and terminals.
"Our investments in buying taller cranes, implementing new terminal technologies and hiring highly skilled equipment operators all lend to incredibly well-run port terminals and high productivity for our customers," S.C. Ports COO Barbara Melvin said. "I would like to thank the broader maritime community as well as we do not achieve this type of productivity alone. It is a team effort."
S.C. Ports' Wando Welch Terminal recently underwent a three-year refurbishment effort to strengthen and densify the terminal, enabling it to handle both mega container ships and growing cargo volumes. By the end of 2020, Wando Welch Terminal will have 15 ship-to-shore cranes with 155 feet of lift height and 65 rubber-tired gantry cranes.
The Port is on track to achieve a 52-foot depth in Charleston Harbor in 2021, ensuring container ships can access Wando Welch Terminal at any time without tidal restrictions. The Charleston Harbor Deepening Project will also greatly benefit S.C. Ports' new container terminal, the Hugh K. Leatherman Terminal, which will open in 2021 and double port capacity at full build-out.
"These monumental infrastructure projects will continue to bring more cargo and business to the Southeast and the Port of Charleston," SCPA President and CEO Jim Newsome said. "S.C. Ports offers reliable service and ensures the efficient movement of cargo, making it a very attractive port for customers wanting access to an East Coast port and the booming Southeast market."
About South Carolina Ports Authority
South Carolina Ports Authority (SCPA), established by the state's General Assembly in 1942, owns and operates public seaport and intermodal facilities in Charleston, Dillon, Georgetown and Greer. As an economic development engine for the state, Port operations facilitate 225,000 statewide jobs and generate nearly $63.4 billion annual economic activity. SCPA is soon to be home to the deepest harbor on the U.S. East Coast at 52 feet, and the Port is an industry leader in delivering speed-to-market, seamless processes and flexibility to ensure reliable operations, big ship handling, efficient market reach and environmental responsibility. For more information on SCPA, please visit www.scspa.com.