NORTH CHARLESTON, SC — NOV. 1, 2023 — Construction of a 15,000-square-foot community recreation center in North Charleston's Chicora-Cherokee neighborhood is officially underway, following a ceremonial groundbreaking held today by SC Ports, community groups and local leaders.
The new facility is part of SC Port's commitment to mitigate impacts from construction of the nearby Navy Base Intermodal Facility, and is the result of ongoing conversations with neighborhood leaders who expressed the need for a communal gathering space.
"In partnership with community groups and the city of North Charleston, we are so proud to move forward on building an important community asset for North Charleston residents," SC Ports President and CEO Barbara Melvin said. "When we look at these renderings, we envision children playing and neighbors connecting. This will be a beautiful space for residents to enjoy for years to come."
SC Ports has engaged extensively with the Chicora-Cherokee Neighborhood Association, Union Heights Community Council, Metanoia and the Lowcountry Alliance for Model Communities to hear directly from residents on what they wanted in their community.
SC Ports will construct and fully fund the facility, which is set to open in 2025 and includes meeting space, a gymnasium and fitness areas. It is located along Carner Avenue on land owned by the City of North Charleston. North Charleston's Recreation Department will own and operate the new facility once it is completed.
"This engagement enabled us to listen to community leaders and residents on what they want to see developed in their community," Melvin said. "We are simply the facilitators. They are the leaders and the visionaries behind this community."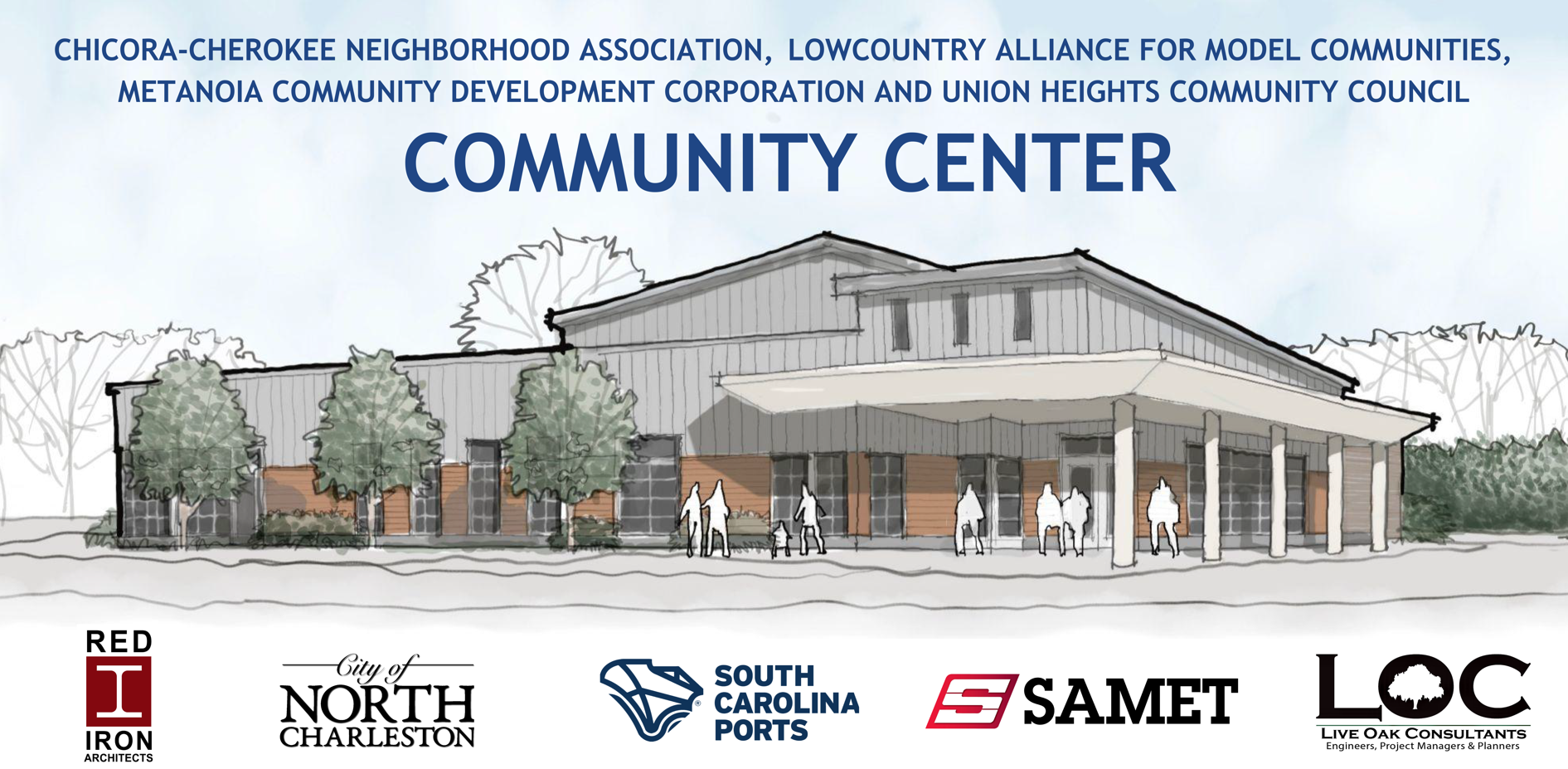 Notable quotes:
"Our new community recreation center will be a place for Chicora-Cherokee residents to connect, work, play and exercise. It is designed to meet the needs of the people who live here. This is a tremendous asset for our community. We are grateful to SC Ports, our community partners and the City of North Charleston for making today a reality." — Chicora-Cherokee Neighborhood Association President Anjene "AJ" Davis
"It means a lot to see a shovel in the ground today. Through partnership and conversation with SC Ports and our community partners, we are moving forward to provide a new community center and gathering place for the people who live here. We are proud to create a new space for our residents to enjoy." — Union Heights Community Council President Gerard "Skip" Mikell
"Growing up here, I have a deep connection to this community and an understanding of our needs. This new community recreation center is important for our community and enhances quality of life for our residents. I am thrilled to see construction commence and greatly look forward to seeing the facility bustling with activity when it opens." — North Charleston City Council Councilman Michael Brown
"The City of North Charleston is excited to add a new recreation and community center in the Chicora-Cherokee community, further enhancing the quality of life in our city. This new community center will provide another space in our city for health and wellness, social interaction and community building. The city looks forward to operating and maintaining this new facility for the benefit of our residents for decades to come." — North Charleston Mayor Keith Summey
About South Carolina Ports
South Carolina Ports owns and operates marine terminals at the Port of Charleston and two rail-served inland ports in Greer and Dillon. As the 8th largest U.S. container port, SC Ports connects port-dependent businesses throughout the Southeast and beyond to global markets. SC Ports proactively invests in infrastructure ahead of demand to provide reliable service, efficient operations, cargo capacity, an expansive rail network and the deepest harbor on the East Coast at 52 feet. SC Ports is a vital economic engine for South Carolina, with port operations supporting 1 in 9 jobs statewide. Learn more: scspa.com.